The accounting team dedicated to
your
financial success.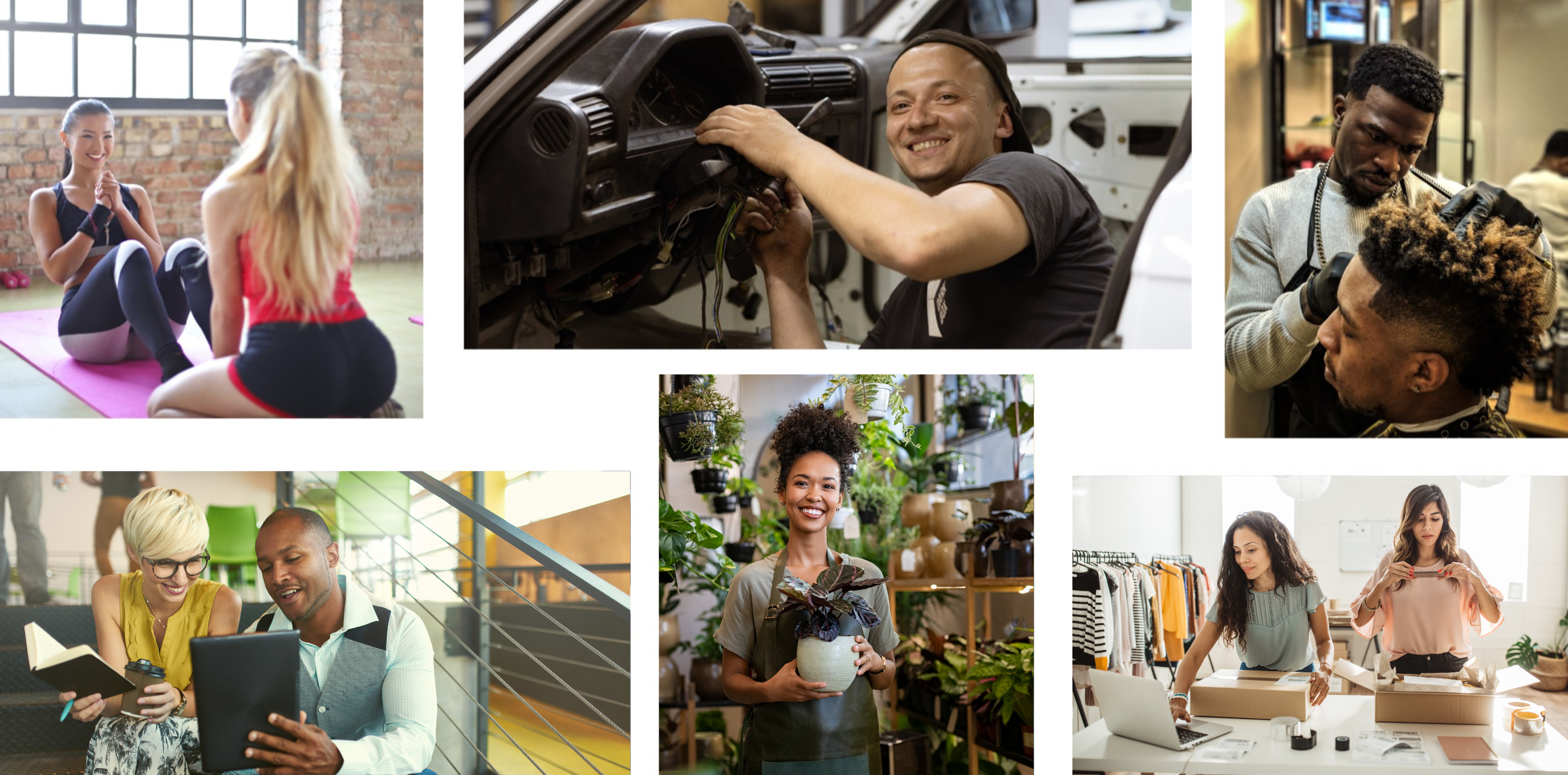 As a certified public accountant, Ben Sutton noticed a problem in the accounting industry. He saw first-hand how accounting firms would pass over small businesses to focus on larger clients with deeper pockets.
The only affordable options for these businesses included do-it-yourself software that could not provide the personalized guidance, insights, or expertise business owners need to navigate their taxes and finances.
Ben knew there had to be a better way. In 2010, Ben partnered with his long-time friend Greg Nielson to create a bold, unprecedented accounting solution.
In 2011, Greg and Ben launched Mazuma, which later became rebranded as Vyde. The comprehensive service, unique platform, and affordable pricing catapulted the company to becoming the number one accounting option for small businesses in the United States. Within it's first decade, Vyde helped over 25,000 small business owners save time, money, and stress on their accounting and taxes so they could focus on growing their businesses.
At Vyde, our small-business roots are at the center of our service. We understand the struggles our customers experience and seek to provide them with the financial tools they need to turn their own stories into success stories. The goal of Vyde is to inspire and support small businesses across the United States as they strive to live the American dream.


Our Vision
Innovating accounting services so that small business owners can thrive.

Our Mission
We are small business advocates who seek to connect entrepreneurs with the accounting advice and support they need to achieve financial success.

Our Promise
Service is the heart of our work. We seek to understand our clients' needs, offer personalized support, and provide affordable accounting solutions that simplify their lives and facilitate their business journey.
We are innovators, accountants, and small business advocates who are committed to living our company values.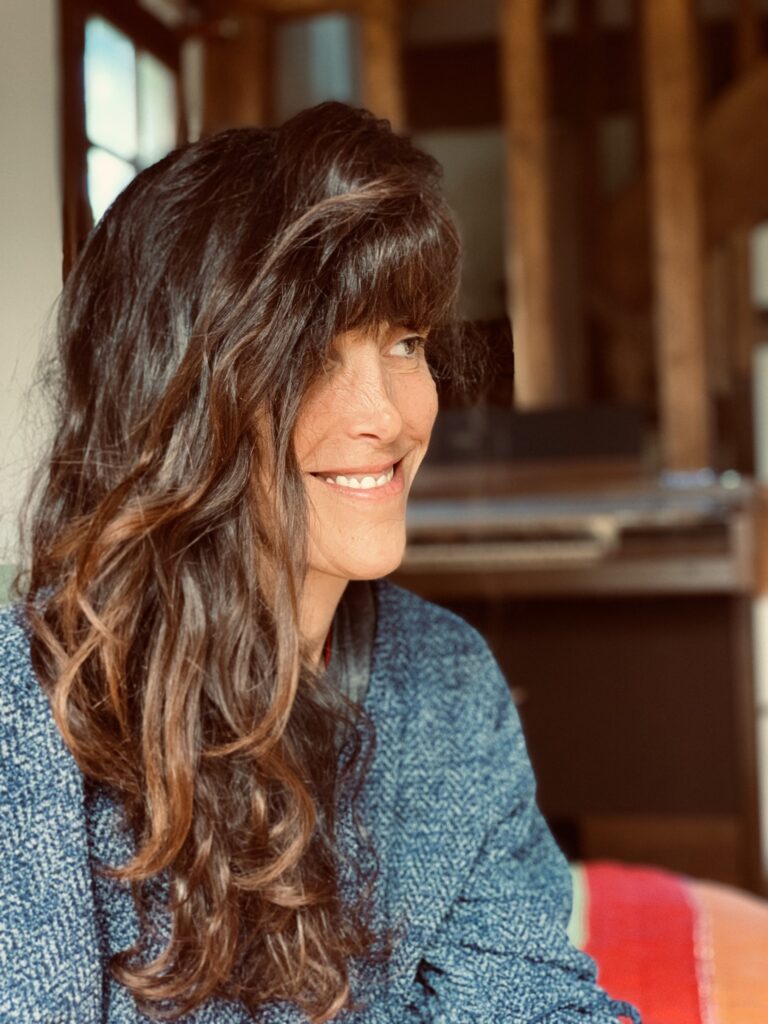 When the financial crisis hit in 2007, Claudia McKinney had no way of knowing it would mark the start of her new career.
Nothing good—in her own family or across the nation—seemed to be coming from the economic slump.
"My husband's business suffered tremendously," McKinney states. "And it went under."
In addition to their source of income, the McKinney's lost their house. During this time, one of Claudia's hobbies became a lifeline for her family.
Initially, Claudia began experimenting with Photoshop to help her daughter promote her singing career. But soon, her art began taking off.
"I was doing it constantly," she says. "Doing it for friends; doing it for fun."
Though it was frightening to consider how she would make rent each month, Claudia says, "Somehow, God saw me through." Her business, Phat Puppy Art, helped her and her family make ends meet during that difficult time.
Eventually, Claudia was approached about a book cover, which opened a new avenue of possibilities.
Claudia's artwork caught the eye of an author who was also struggling financially at the time. "She even said to me, 'Claudia, I can't pay you right now, but could you do three of my covers, and then when I get the money I will pay you?'" Claudia recalls. A believer in paying it forward, Claudia created the covers and didn't hear anything for months—not until both of their businesses exploded.
"The following January . . . she sold something like 500,000 copies and she made like a million dollars in one month," Claudia recalls. "She became the poster child of ebooks. . . . I was with her for that journey, and because of that, it catapulted me."
The calls began flooding in. Claudia would often work for 16 hours a day to meet deadlines. "It was incredible! It was exciting! To say the least, it was a miracle!" Claudia says. "Luckily it kept our boat afloat and it let me continue to provide for my family . . . and it let me stay at home too, which is what I wanted."
While Claudia doesn't fit the stereotype of a starving artist, making her business a success did not come without uncertainty, long hours, and change.
"It's a never-ending learning process," she says. "This whole time I have been learning, growing, and reprocessing, trying new things, always trying to stay ahead of the curve, which is hard to do—it's a challenge."
Claudia learned mostly through trial and error, and she was unafraid to reach out for help when she needed it.
"When I first started, I didn't know what the heck I was doing," Claudia admits. "I had no clue. . . . Before I knew it, I was forced into really looking into what do I have to do to make this long-term."
One of Claudia's personal business nightmares was her accounting. "It came to a point where tax season would roll around and I would start having PTSD," she says. "I have enough to deal with in my own business, and I knew I couldn't take that on, too. And I didn't want to."
She continues, "When you have a business and you are trying to be successful . . . you have to know when to delegate." As Claudia's business took off, she saw the value of collaborating with other subject matter experts to fill in the gaps with her business.
One of those solutions for Claudia was Mazuma, which helped take care of her bookkeeping and taxes. "You guys have been really the saving grace of my business. I couldn't do it without you," she says.
As she looks back on her business, Claudia has learned through experience many other life lessons that are valuable for new business owners:
Know when to step back and gain new vision. Sometimes, as the daily details and logistics come crowding in, business owners can become hyper-focused or myopic to the point of losing sight of our larger goals. Claudia sees this truth repeated often as she creates her artwork. "Sometimes, I'm so close to it that I can't even see it anymore. And all the lines start to blur and everything starts to become a big mishmash." When that happens, she says, it helps to take a break so we can come back to see the strengths and flaws with new perspective.
Do what works best for your business, without giving in to the pressures of the majority or industry expectations. She uses social media as an example. Initially, Claudia thought she needed a large following to grow her business. "The thing is, that doesn't always identify success," she says. "Just be true to who you are as yourself in a business and the success will follow," she says. "You just have to have faith in yourself. Don't let the number of likes or an Instagram feed determine the worth of what you are doing."
Understand that success does not come without an investment of time and commitment. Claudia shares, "With any business . . . there is going to be a long time that you have to spend. There is really no way around it, but it can be rewarding at the end." The time and work you invest now pays off in the long run. For Claudia, those payoffs come in the time and freedom she has to spend with her family. "Family, that's the most important thing for me," she says.
Don't be afraid to pursue your dreams and ideas. If you are questioning whether you can make your business idea into a success, Claudia advises, "You should go for it. Everybody should just give it a shot once. They should try if they have it in them to try."
Looking back at the unexpected turns her life and business have taken, Claudia is happy about where that journey has taken her. Because, in the end, she says, "What motivates me is doing the work I love to do."
To see more of Claudia McKinney's remarkable art, visit phatpuppyart.com or follow Claudia on Facebook.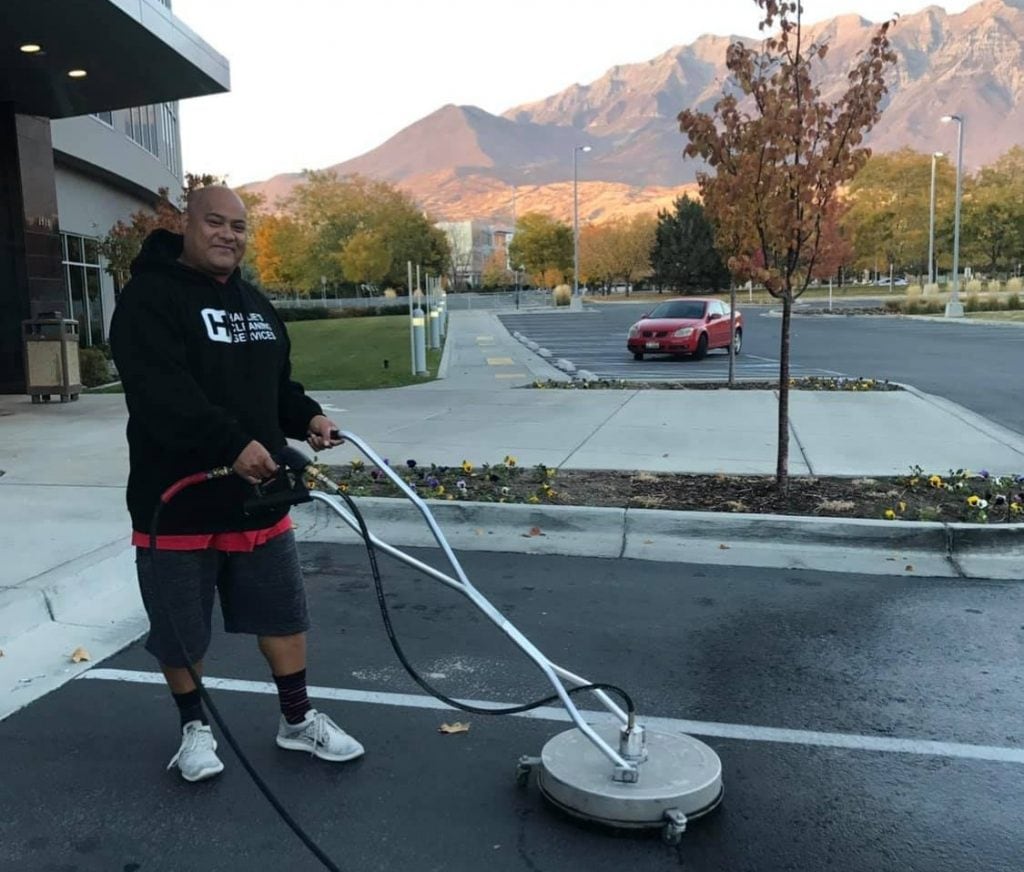 In 2017, Senga Nuga invested his last $100 to start his own business, desperate to provide for his wife and one-year-old daughter.
Earlier that year, Senga had been let go from his job as a security guard, and the idea to form his own company resulted from a conversation with a friend who was a contractor.
"I asked him, 'How was your day?' Literally, that is all that I asked of him, 'How was your day?' and he went on about, 'Man, we need trades. We need this, we need that,'" Senga says. Knowing next to nothing about the construction business, Senga was curious and asked for more details.
His friend told Senga they needed electricians, plumbers, painters, and cleaners. Though he admits with irony, "I don't even clean my own house!" he thought the job sounded like something he could do.
Senga contacted his friend's office and received a list of what he would need to get this company off the ground.
"I went and took my last 100 bucks; started the company; got my business license; got real cheap, cheap insurance, enough for the builder to say, 'Okay, you are good with us;' went to Home Depot and then picked up a couple of brooms, dust pans, and just kind of YouTubed what a cleaner does," Senga says.
As he was registering the business, Senga stared at the blank space where he needed to declare the name of his new company. "I just typed in 'Hallie,' my daughter's name," Senga says. "Then I thought about it more. There's a reason that I did that because it's the reason why I get out of bed. . . . It's the reason that just gets me to say, 'Hey, get up and go, and go fight.'"
Senga contacted the office, ready to dive into his new business and get that first check. That's when he learned the construction would be delayed for at least three months.
About this frustrating development, Senga says, "I put everything into this, trying to get it to where I needed to be, and now I am still sitting."
At that point, Senga was contemplating accepting whatever minimum-wage, nine-to-five job he could find and abandoning Hallie's Cleaning Services.
Two months later, Senga received a call.
"The girl in the office says, 'Hey, you can either wait two or three months for [construction to finish] or I can give you four houses in Stansbury Park tomorrow,'" Senga recalls.
After Googling the location, Senga deflated when he learned that he would need to travel 62 miles one way to accomplish the job. But, he committed to the job anyway.
"All I knew was I want to go and sweep that guys' house and make my $100 back one way or the other," Senga says.
"I went there with the broom, dust pan, a couple trash bags—the things that I had. I put a 12-foot ladder on the top of my wife's little SUV, tied it down, and went all the way out there," Senga recalls. "I walked in the house. I looked around. I go, 'Where do I start?'"
Senga spent 7 hours cleaning his first house, something that would normally take his crew 30 minutes today.
"I didn't know what I was doing," Senga admits. "I was doing a final clean on something that was an initial construction clean . . . The carpet wasn't even laid, but I was over there detailing every corner."
He continues, "And then, 62 miles later, I am sitting on my couch, and I am like, 'I am beat. Like, I am done. Is this even worth it for me?'"
At this point, Senga was simply looking for a way to break even and earn back his $100. But, after he received his first check, his attitude changed.
"Me and my wife just sat there and looked at the check and went, 'Dang!'" Senga says. "[When] the first check got cut, that's when I said, 'Okay, I might be able to make this thing work.' . . . That's when reality set in that I can do this."
For the next six months, Senga did all the cleaning himself. At one point, his family arranged for a baby sitter so his wife could come help him with the cleaning.
Senga recalls with a laugh, "After a couple days of that, she was like, 'Dude, man, good luck with this.' She's like, 'You are going to do great; just keep pushing.' And literally, that's what happened."
Within that first year, Senga added another part-time employee, and Senga was thrown another curveball. Suddenly, he had to learn about W2s, taxes, overtime, benefits, hiring, accounting, bookkeeping, and so much more. "It was intimidating, big time," he says.
"There was a lot of bitter-sweet in everything I did," he says. "Every step that I went was crazy because I learned but then I lost. . . . I fell on my face a few times, got back up, did it again."
As his business grew, Senga discovered resources that could help him stay compliant with his accounting, payroll, and taxes, an important goal since the outset. "I have always felt the more honest I am about anything, the longer it will last," Senga says.
Now, four years later, Senga has over a dozen employees, Hallie's Cleaning Services is "flying on its own," and Senga is looking to expand into other areas of construction.
To those who are thinking about starting their own business, Senga advises, "Do it, but ask for help. Don't be afraid."
He continues, "Take a chance. I always believe if you are going to fall on your face, fall as hard as you can. Get up, reinvent yourself, and go again, and the beautiful thing about being in America is you can do that."
As his business grows, Senga recalls a bit of wisdom his father passed onto him. "My dad always told me before he passed away, he said, 'Success is whatever you make it, so don't let anyone else dictate what success is.'"
For Senga, success lies in the time he gets to spend with his family and the way he can empower his employees to keep going, "whether it's with me or after me," he says. "I think empowering people to break off on their own and use this as a platform I think is worth more than whatever they make from me."
While Senga loves the freedom that comes with being his own boss, he has also learned the importance of prioritizing, scheduling, and saying no so he can focus on what matters most.
"I had no plans to be a millionaire. I had $100 left to my name," Senga says. "The money that I make now, I trade that in to spend more time with my kids," Senga says. "Being able to take them to school in the morning and not feel like I am out the door. . . . To me, it is not all about money and it never was; it was just being able to have a little security to be able to do the things I want to do and answer to myself."
Check out Hallie's Cleaning Services on Facebook or at Halliescleaning.com.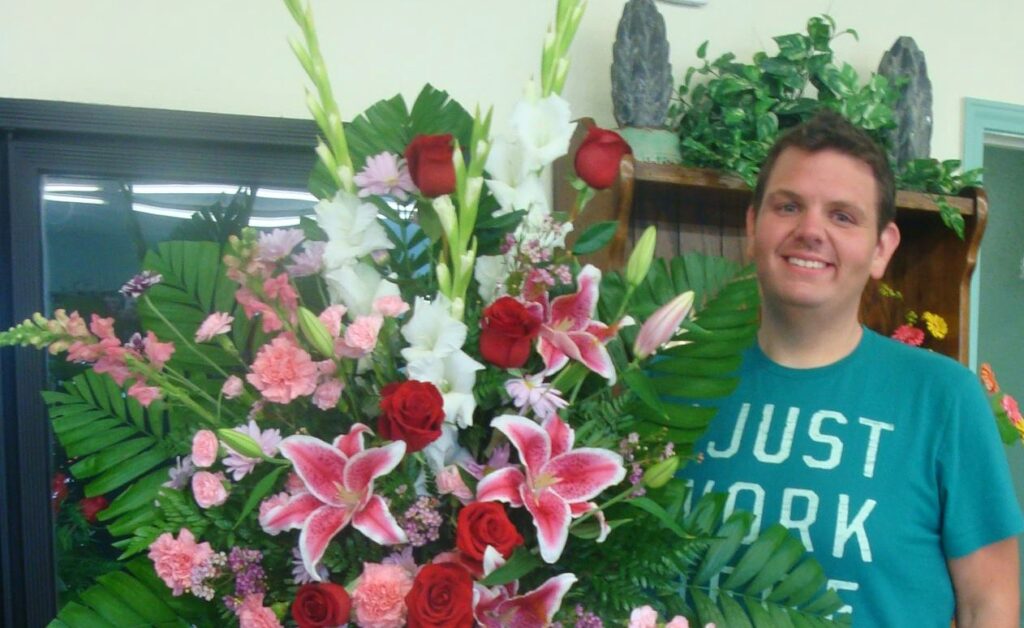 If God told you to open a flower shop, even if you knew nothing about flowers, would you have the courage to follow through? That is what happened to Brandon Lunsford, who completely changed his family's life by opening Garden Of Eden Floral and Tea Room in La Porte, Texas.
Back in 2012, Brandon helped his parents run a trucking brokerage company, but the industry was struggling, and large companies that owed his family money were not paying their bills, effectively shutting down the family operation. Brandon instantly started thinking about what to do next. "I've always had this entrepreneur in me since I was 8 years old, trying to sell a drawing I did door-to-door, always the top fundraiser in class at school fundraisers, that was always my thing. I always wanted to have my own business," Brandon says.
Brandon, who was 25 at the time, went to church with his parents one Sunday. The sermon was all about trusting God and being very specific in your prayers. After the sermon, he drove past his parents' business, and something told him to turn around. "I went to my desk and I laid flat on my face and I prayed to God and said, 'Okay, God. What do we do now? What is my next step?' And I heard so clearly to open a flower shop," Brandon says.
Brandon was stunned, especially considering he knew nothing about flowers. "I knew what a rose was, but if you threw any other flower at me, I would've had no clue in the world," he says.
The next morning, he told his parents about his experience, and they were just as stunned as he was, but Brandon convinced them it was worth trying. "I said, 'Mom, you taught me my whole life to have faith and trust God, and that's what I am doing.'"
Brandon spent the next three weeks learning everything he could about opening a flower shop. He used online resources, books, and friends and family that had experience in the industry. He then put every penny he owned and put it into buying flowers that would die in 10 days if they didn't sell.
Brandon officially opened the shop on February first, just two weeks before Valentine's Day. "I didn't know the magnitude of Valentine's Day in the floral world. I'll tell you, it was maybe the hardest work I had done in my entire life," he says. They ended up doing over 100 orders that day, launching them into a new world they had just started learning about. "We were just mind blown," Brandon says. "I remember laying on the floor at three in the morning just staring at the ceiling thinking, 'How do I even do this?'"
One thing Brandon quickly realized was that he needed to learn every aspect of the business. "If that one designer doesn't show up, or something happens, I can't just close the doors," he says. Brandon took the time and energy to learn how to do every aspect of the business himself. This helped him understand the industry and have more confidence in running the shop the right way.
One of the keys to Brandon's success was his ability to evolve. "We always strive for more and never settle. We live by the motto here now, and no matter what obstacle we are faced with, we know we will overcome it," he says. What started as a small flower shop working out of a tiny former convenience store has turned into much more, thanks to Brandon's ability to find new ways to grow and keep evolving. "We had to think outside the box," he says. "We would meet regularly and think, 'What can we do differently? What can we do that is unique?' We never really settled and that's been such a motto here."
One of the first changes the business made adding doing fruit boutiques. Brandon then started adding additional items to the storefront, including candles, small treats, and sympathy cards. Brandon knew there was still more they could be doing to attract customers, so Garden of Eden Floral started offering coffee and lattes. About his new clients, Brandon says, "They became long-term customers coming in and buying coffee, and now, they always order flowers from us."
Instead of focusing on getting every dollar out of every customer that comes in, Brandon focuses on offering an experience and building brand loyalty, so when people are ready to buy flowers, customers will think of Garden Of Eden Floral first.
When asked about what keeps him going, Brandon had three things that quickly came to mind: "My staff, my customers, and God. My customers are so valued and we could never be in business without them. My staff is so dependable and they are always there no matter what, and God, because I don't know what's next. This won't be it. I know we won't stop where we are. Me and my mom will come up with something to even further grow Garden of Eden."
If you want to learn more about Brandon's story, you can check out the Garden of Eden Floral website or follow them on social media.